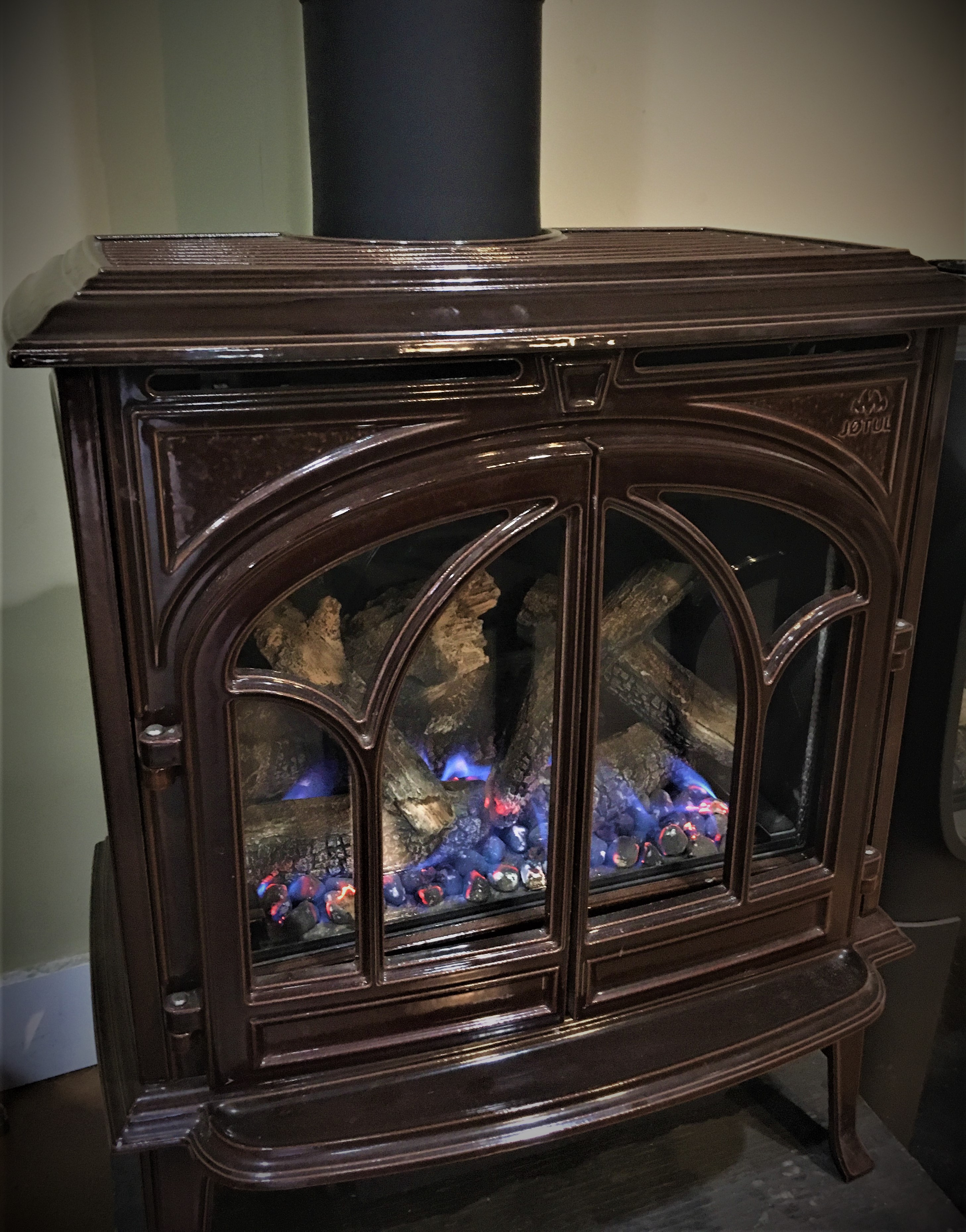 The Jøtul GF 300 DV IPI Allagash combines a modern inlay cast iron double door design with state of the art combustion technology. Fueled by the new pan style JøtulBurner™ and the cost-saving IPI Proflame II ignition system, the Jøtul GF 300 DV IPI Allagash presents the perfect union of high efficiency and timeless design. This second-hand unit is available for purchase.
Regular Price $3075.00 Sale Price $2600.00 + tx
https://jotul.com/us/products/gas-stoves/j%C3%B8tul-gf-300-dv-ipi-allagashsb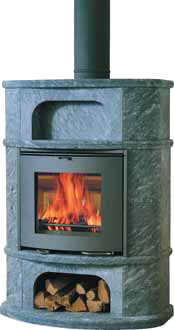 The starting point for the birth of one of Denmark's largest manufacturers of contemporary wood-burning stoves, sold under the Scan brand, was a combination of Danish design, craftsmanship and skilful engineering.
Turn your DSA 4 into an elegant freestanding soapstone heater.
Specifications:
Stove color: Black / gray

EPA

-rated output (

BTU

): 10,500-27,900
Min-max (

BTU

): 6,825-40,000
Size of room (f2): 320-1345
Weight (pounds): 1300
Fire box opening (inch): 11 1/8 × 17
Flue outlet (inch): Ø 6
Efficiency: 74 %
Emission (g/h): 1.1
Height (inch): 51 1/8
Width (inch): 38 1/4
Depth (inch): 22 7/8
Showroom Demo
Regular Price $8069.00 Sale Price $6859.00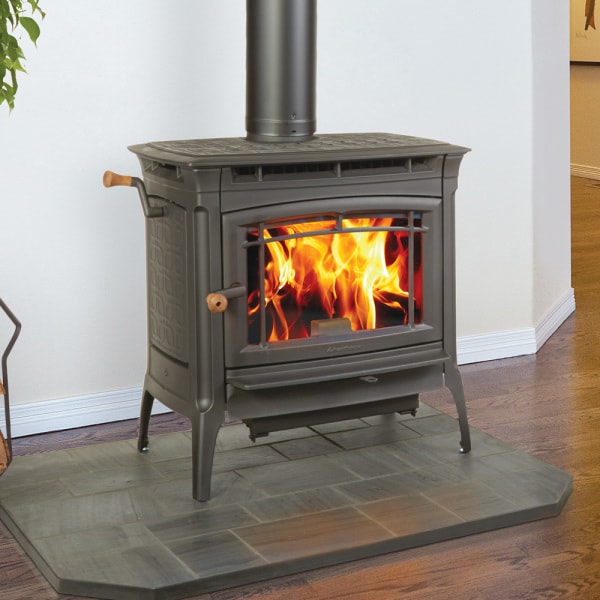 HearthStone – Manchester -SALE
In the tradition of building high-performance clean-burning appliances, HearthStone presents the Manchester wood burning stove. This fully cast iron wood stove features a convective air system with an integrated cast iron heat exchanger that results in unmatched heating performance. The soapstone lined interior of the firebox captures and stores heat to create a clean and efficient burn and extend the HeatLife of each load of wood.
3 in stock!
Regular $4305.00 +tx. — Sale Price $3700.00 +tx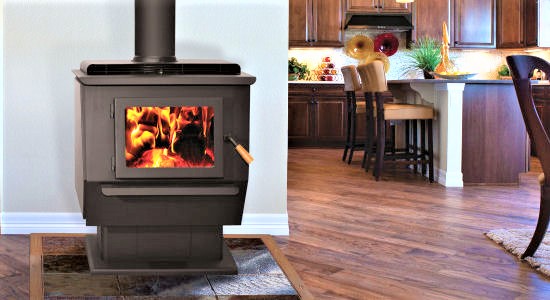 Blazeking – King Ultra -SALE
The King is the most efficient wood stove in the world
This allows you to get the most heat out of your wood to reduce your heating costs. The King has the largest and deepest firebox of any stove on the market and is for serious wood burners. This stove is great for large homes. You can fit up to 91 lbs. of wood into the King's 4.32cu.ft. firebox. That's equal to 703,390 BTUs of available wood energy. The King can burn for 40+ hours on low or produce a tremendous amount of heat for 12 to 16 hours, depending on your installation and wood type.
https://www.blazeking.com/EN/wood-king.html
Showroom Demo Model
Regular Price $4000.00 Sale Price $3520.00+tx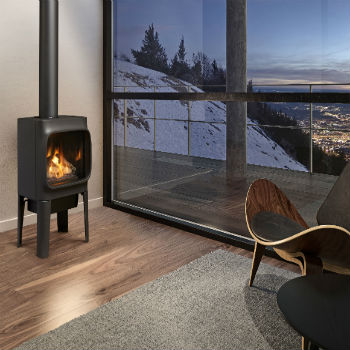 Jotul -GF 305
Based on the award-winning Jøtul F 305 woodstove, the Jøtul GF 305 DV IPI offers the same modern, cast iron styling in a freestanding direct vent gas stove. Smooth cast iron lines and sleek curves frame an extra-large fire view that only Jøtul can produce. Fueled by the new ceramic JøtulBurner III, the Jøtul GF 305 presents the perfect union of high efficiency and modern cast iron design.
https://jotul.com/us/products/gas-stoves/j%C3%B8tul-gf-305
Showroom Demo Model
Regular Price $3515.00 Sale Price $2990.00+tx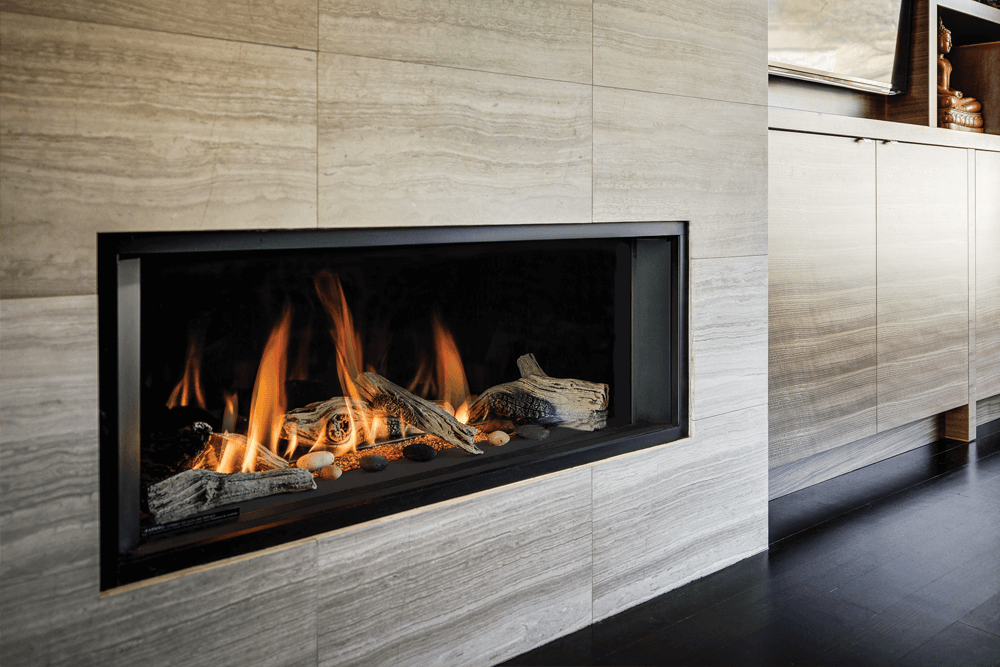 L1 Linear Series
A highly effective radiant and convective heater, the L1 raises "decorative widescreen" fireplace standards. Low turndowns provide hours of comfort, efficiently distributing warmth where you want it – when you want it.
Showroom Demo
Regular Pricce$5335.00 Sale Price$4695.00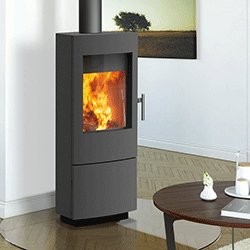 TULA – CHARCOAL
HE PERFECT BALANCE OF FORM AND FUNCTION
Compact and easy to operate, the Tula easily fits into any living space and lifestyle.
A unique glass frame offers a large viewing area.
EPA-certified for its clean burn, the Tula produces a clean and efficient flame
Showroom Demo
Regular Price$4623.00 Sale Price$4069.00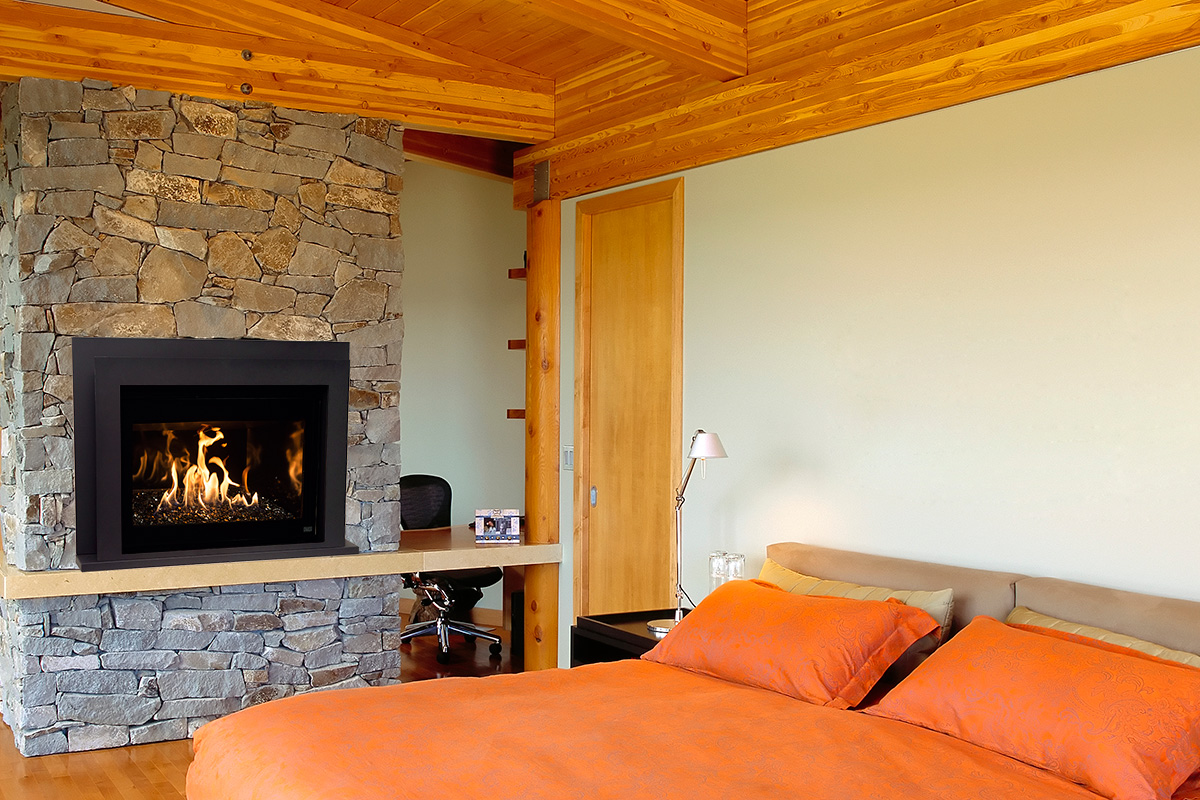 Pacific Energy – Estate
Where wall space is available but depth is limited, the Estate is the solution. Its contemporary lines provide a clear view of the flame and its high-efficiency heat exchanger and user-controlled fans distribute both radiant and convection heat. Its Design-a-Fire options include a selection of burners, surrounds and panels to suit virtually any decor.This a new unit still in the crate.
Regular Price$3305.99 Sale Price$2799.99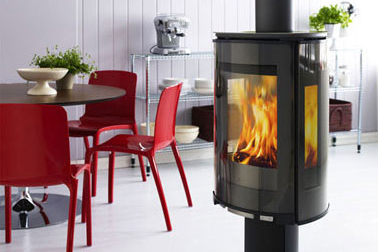 Jøtul – F370
Modern Elegance & Design
With innovative shapes and details and exciting diverse materials, the Jotul F370 provides unbelievable fire viewing from many angles due to the industry's first convex triangular cast iron construction and a unique glass panel design. The Jotul F370 concept has received a number of prestigious design awards including the Vesta Award.
Showroom Demo
Regular Price$4899.00 Sale Price$4099.00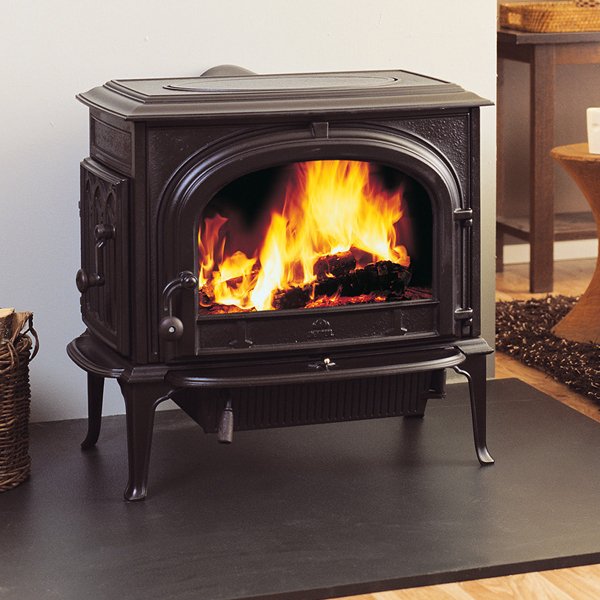 Jøtul – F500 OSLO – Clean Face
70,000 BTU/hr
Jøtul has taken great pride in redesigning their most popular wood stove, the F 500 Oslo CF. Without sacrificing function over form, Jøtul has managed to keep all the technical aspects of the F 500 Oslo CF while modernizing the look . A clean face minimal arched front now creates an even larger, less cluttered fire view, while the same minimalist design to the sides, ashpan and top striking the perfect balance between contemporary style and classic arches.
Showroom Demo
Regular Price$2975.00 Sale Price$2530.00