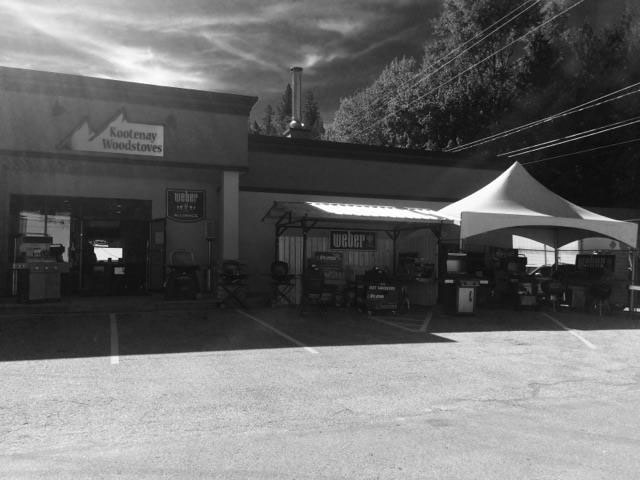 About Us
The 2,000 sq. ft. showroom of Kootenay Woodstoves is located at the corner of Government Road and Railway Street in Nelson British Columbia. The warm and charming store is built on character and is home to a dedicated group of sales and service specialists who remain committed to providing you with excellent and authentic service. Kootenay Woodstoves offers leading brands in the industry to ensure your product is of top quality.
Small town feel with big hearts: We value our customers and pride ourselves in the work that we do.   Our desire is to uphold our customer relationships and provide you with honesty, clarity and professional advice when it comes to your home and hearth products.
Call us today to book an appointment.
Our Staff
Greg Fink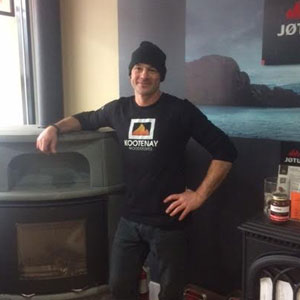 Greg Fink is the owner and operator of Kootenay Woodstoves. Greg became interested with Woodstoves when his father installed a classic woodstove in their home in the 70's. Greg went on to work in the construction industry for many years up until purchasing Kootenay Woodstoves in 2009. In 2012, Kootenay Woodstoves relocated to Silica Street in Nelson BC where it still operates today. Greg enjoys being in the heart of the Nelson community and loves being in the business of keeping families warm. On his off time, Greg enjoys spending time with family and friends.
James Haight
James Haight is a technician installation operator for Kootenay Woodstoves. He is certified in SITE basic Inspection, SITE comprehensive inspection, Technician Installations and Chimney Sweeping. James joined Kootenay Woodstoves in 2013 and was raised in Nelson, BC. On his off-time James enjoys spending time with his wife and stellar dog, Nakoma.
Stephane Coutu
Stephane Coutu joined Kootenay Woodstoves in the summer of 2016. Steph brings a wealth of knowledge to Kootenay Woodstoves and will be happy to work with you to keep your family stoked. When is is not working, Steph is pursuing his studies in business administration and exploring whitewater in his kayak.
Charlie " Resident Fire Dog"
Charlie aka "Chuckles" is the resident Kootenay Woodstoves Dog. Charlie will greet you at the door most days to ensure you have a warm welcome. Most cold winter days, you can find Charlie by the fire warming her coat.