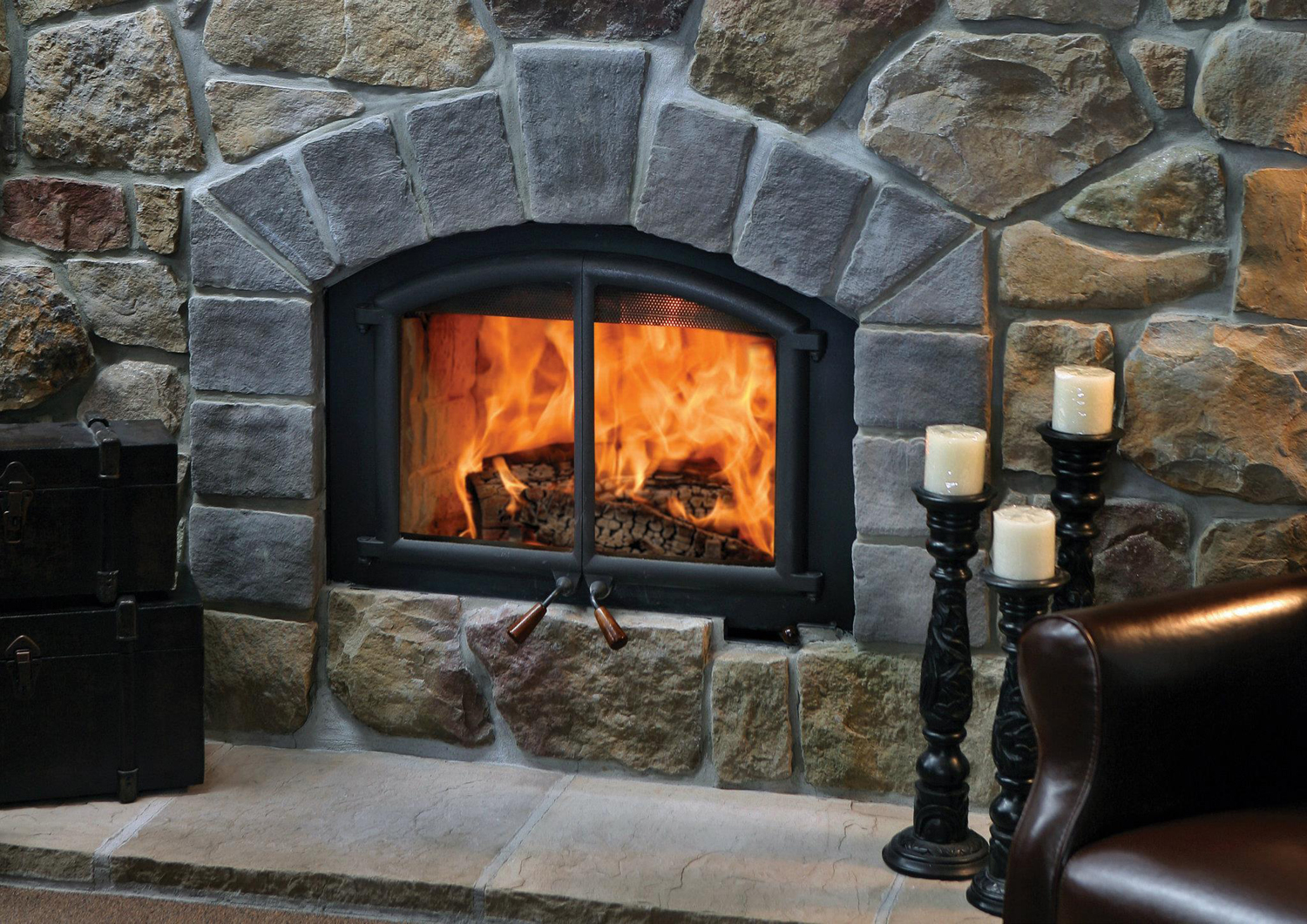 The Opel is our most popular fireplace. Behind the elegantly shaped double doors of the Opel 2 burns a fire that reflects the traditions of our ancestors. Yet this is no ordinary fire.
This fire yields low emissions, overnight burns, and efficiency on par with most basement furnaces.
The patented technologies used in the Opel 2 gives you the peace of mind that your fireplace burns a renewable energy source in a beautiful and environmentally responsible way.
Showroom Demo Model
Regular Price $3370.00 Sale Price $2670.00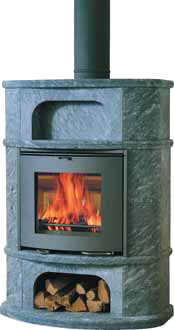 The starting point for the birth of one of Denmark's largest manufacturers of contemporary wood-burning stoves, sold under the Scan brand, was a combination of Danish design, craftsmanship and skilful engineering.
Turn your DSA 4 into an elegant freestanding soapstone heater.
Specifications:
Stove color: Black / gray

EPA

-rated output (

BTU

): 10,500-27,900
Min-max (

BTU

): 6,825-40,000
Size of room (f2): 320-1345
Weight (pounds): 1300
Fire box opening (inch): 11 1/8 × 17
Flue outlet (inch): Ø 6
Efficiency: 74 %
Emission (g/h): 1.1
Height (inch): 51 1/8
Width (inch): 38 1/4
Depth (inch): 22 7/8
Showroom Demo
Regular Price $8069.00 Sale Price $6859.00
Cypress™ GreenSmart™ Gas Stove
Designed to Efficiently Heat Your Home The Cypress is designed to heat up to 2,000 square feet. With an input of 40,000 BTUs, the GreenSmart™ gas control system delivers exceptional energy efficiency and heat control. With a turndown rate of up to 70% on NG and 82% on LP, the GreenSmart™ system provides precise control over the amount of heat you use.
Regular $3962.00 Sale Price $3300.00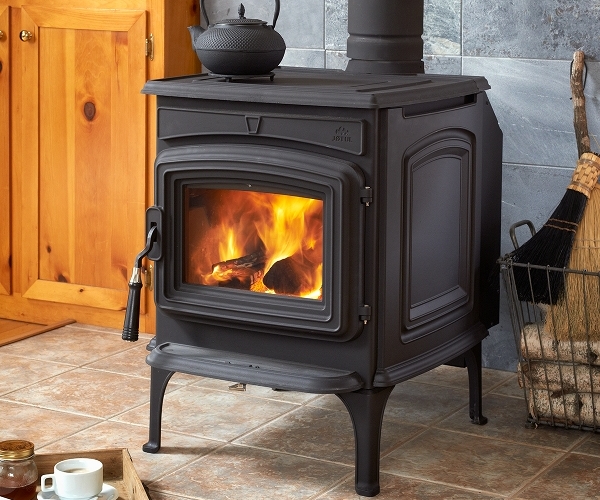 Jøtul – F45 Greenville
Value Priced Without Sacrificing Quality
Featuring a fully lined firebrick-firebox and the ability to handle wood up to 18″ in length (front to back), the Jotul F45 Greenville can heat up to 1,600 square feet, making it the perfect stove on those cold winter nights.
Featuring Jotul's Lifetime Limited Warranty on its baffle and combustion system, the Jotul F45 Greenville is a great heater for your medium-sized home, while being value-priced without sacrificing quality.
Showroom Demo
Regular Price $2599 Sale Price $2210.00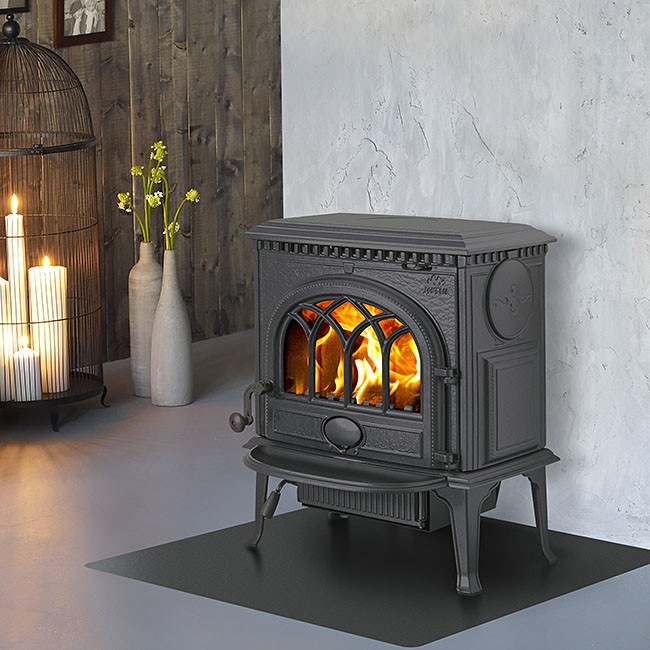 Jøtul – F 3 CB
Best Value for Your Heating Dollar
A signature small / medium woodstove now with an enhanced fire view. The Jøtul F 3 CB is the world's best value for your heating dollar and is the best selling small / medium cast iron woodstove in North America. Selling up to 20,000 stoves worldwide each year, the Jøtul F 3 CB has an impeccable track record for durability – as do all of of Jotul's stoves. Jøtul has developed and manufactured the first complete line of non-catalytic woodstoves with open door fire viewing. Popular options include: fresh air kit, short leg kit for fireplace installations, leg leveler kit, screen for open door fire viewing and a choice of two enamel colors (Blue-black and Majolica Brown) in addition to Jotul's Classic Matte Black paint.
Showroom Demo Model
Regular Price $2199.00 Sale Price $1870.00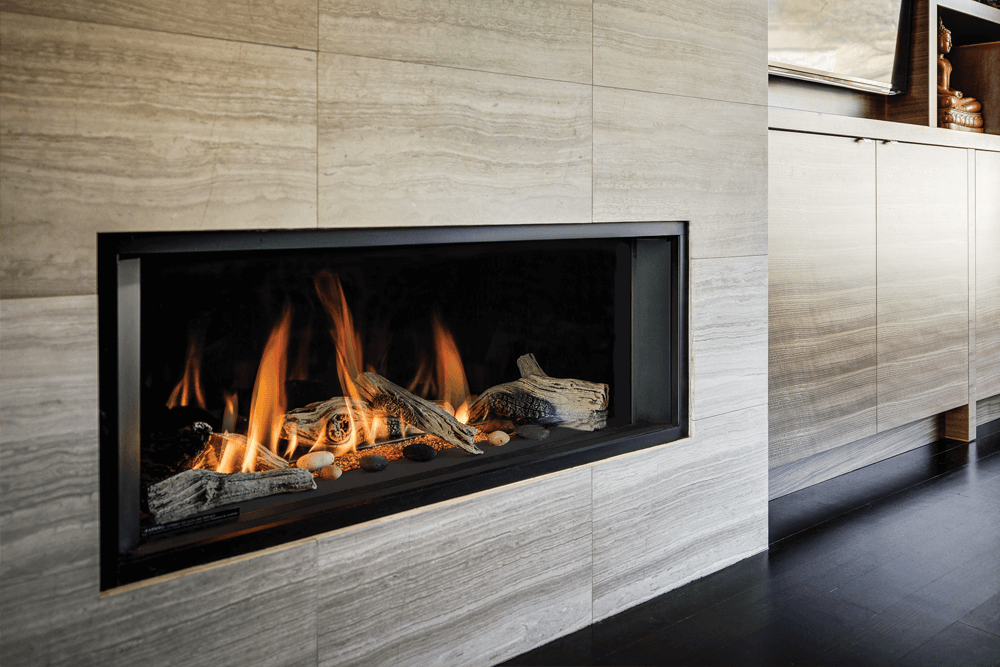 L1 Linear Series
A highly effective radiant and convective heater, the L1 raises "decorative widescreen" fireplace standards. Low turndowns provide hours of comfort, efficiently distributing warmth where you want it – when you want it.
Showroom Demo
Regular Pricce$5335.00 Sale Price$4695.00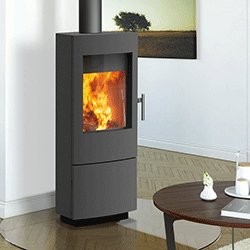 TULA – CHARCOAL
HE PERFECT BALANCE OF FORM AND FUNCTION
Compact and easy to operate, the Tula easily fits into any living space and lifestyle.
A unique glass frame offers a large viewing area.
EPA-certified for its clean burn, the Tula produces a clean and efficient flame
Showroom Demo
Regular Price$4623.00 Sale Price$4069.00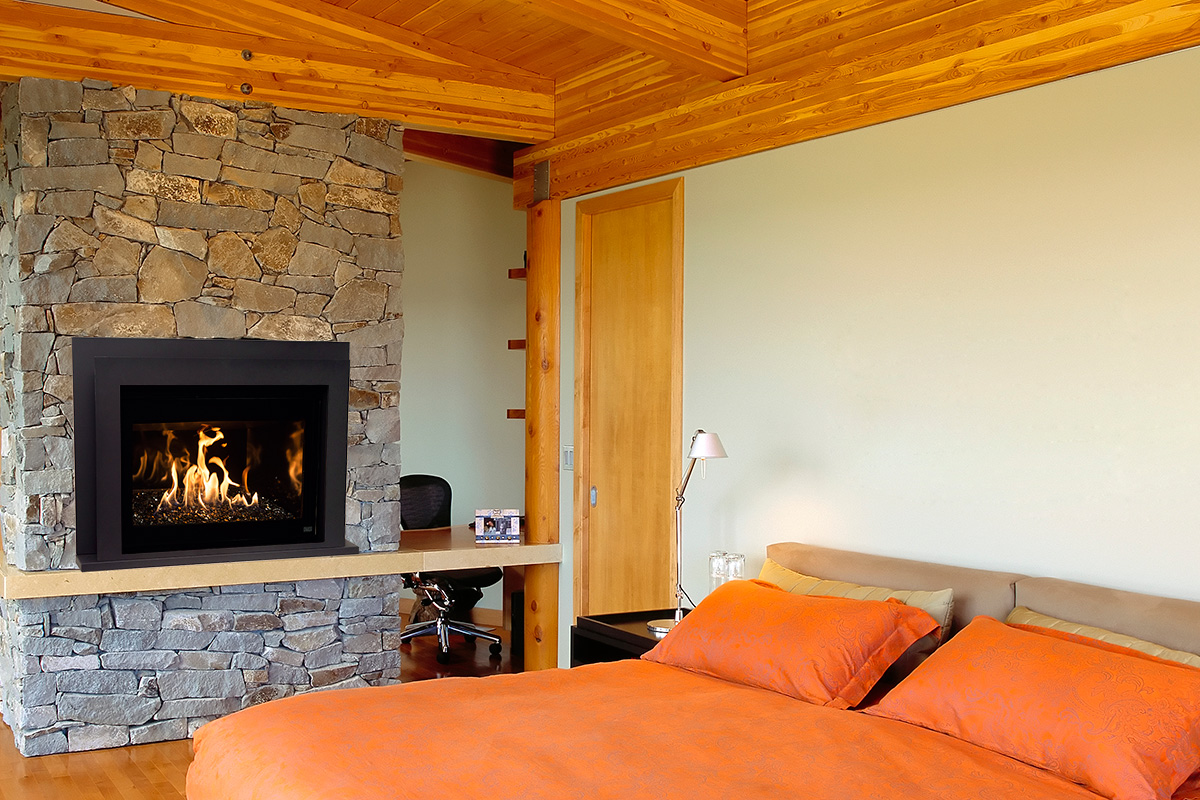 Pacific Energy – Estate
Where wall space is available but depth is limited, the Estate is the solution. Its contemporary lines provide a clear view of the flame and its high-efficiency heat exchanger and user-controlled fans distribute both radiant and convection heat. Its Design-a-Fire options include a selection of burners, surrounds and panels to suit virtually any decor.This a new unit still in the crate.
Regular Price$3305.99 Sale Price$2799.99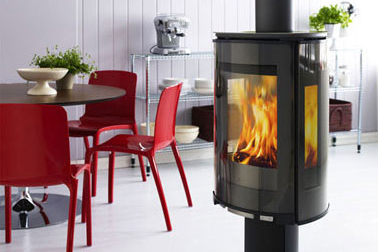 Jøtul – F370
Modern Elegance & Design
With innovative shapes and details and exciting diverse materials, the Jotul F370 provides unbelievable fire viewing from many angles due to the industry's first convex triangular cast iron construction and a unique glass panel design. The Jotul F370 concept has received a number of prestigious design awards including the Vesta Award.
Showroom Demo
Regular Price$4899.00 Sale Price$4099.00